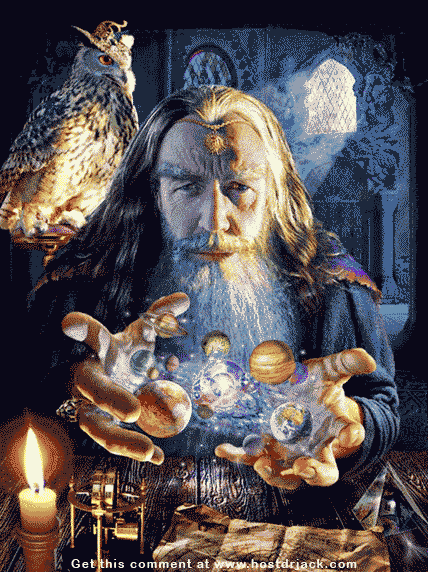 Thank you for contacting us we the Wizard and the Oracle are here to help you with over 30 years of combined experience and hundreds of successful cases. We are highly spiritual beings with unique talents and gifts that by God's grace can change your destiny.
The Wizard has been a renowned international Enlighten teacher for over 25 years and have written over 10 books about Enlightenment, Meditation, Prayer, Spiritual Protection, New Age adventure and more. (The Wizard last spiritual novel was the finalist winner at the 2011 National Indie Book Awards). The Wizard has a Doctor degree in Metaphysics and a B.S in Social Sciences. The Wizard expertise includes Mastery in High Magic Spiritual paths such as: Kabalah, Hermetism, Druid, Enochian. Egyptian and Wicca. He possesses Unique spiritual gifts given by God, specially his being is a Manifestation of the Universal Divine Magic for this planet making him a True Living White Wizard that allows him to Create Great Changes and Positive Shifts in the Lives and Destinies of others.
The Oracle is a very special and unique being that consciously embodied her present incarnation 10 years ago under God's will. There was an interchange of inner-beings where a Divine being from the Highest dimension changed places with the inner being that was living before in the body that the Oracle now abides in. This phenomenon has been coin with a term in the New Age Movements as: Walk-in. The new higher dimension being manifested many Psychic and Spiritual Gifts such as: Full Clairvoyance able to see the Entire energy construct of any Being (Auras, Chakras, Energy bodies, Inner beings, etc), also to be able to see and contact God and Beings of Divine Light, able to See the Past, Present and Future of any being and a Unique gift and talent in Healing.
We have set a U$300.00 non-refundable one hour consultation fee for anyone interested in our services that will go towards any magical job that we do for you. Full Clairvoyant explanation of your situation will be given by the Oracle at that time with an explanation by the Wizard of how we can help you and the steps we will take to put an end to your suffering cause by black magic. Once we take a job we commit 100 percent of our time until we successfully remove all black magic from all levels of your being. Please feel free to ask any questions. Black magic destroys lives and is something should be resolve as soon as possible. We are here to serve you please contact us now.
Sincerely,
Master Wizard and Master Oracle Healer